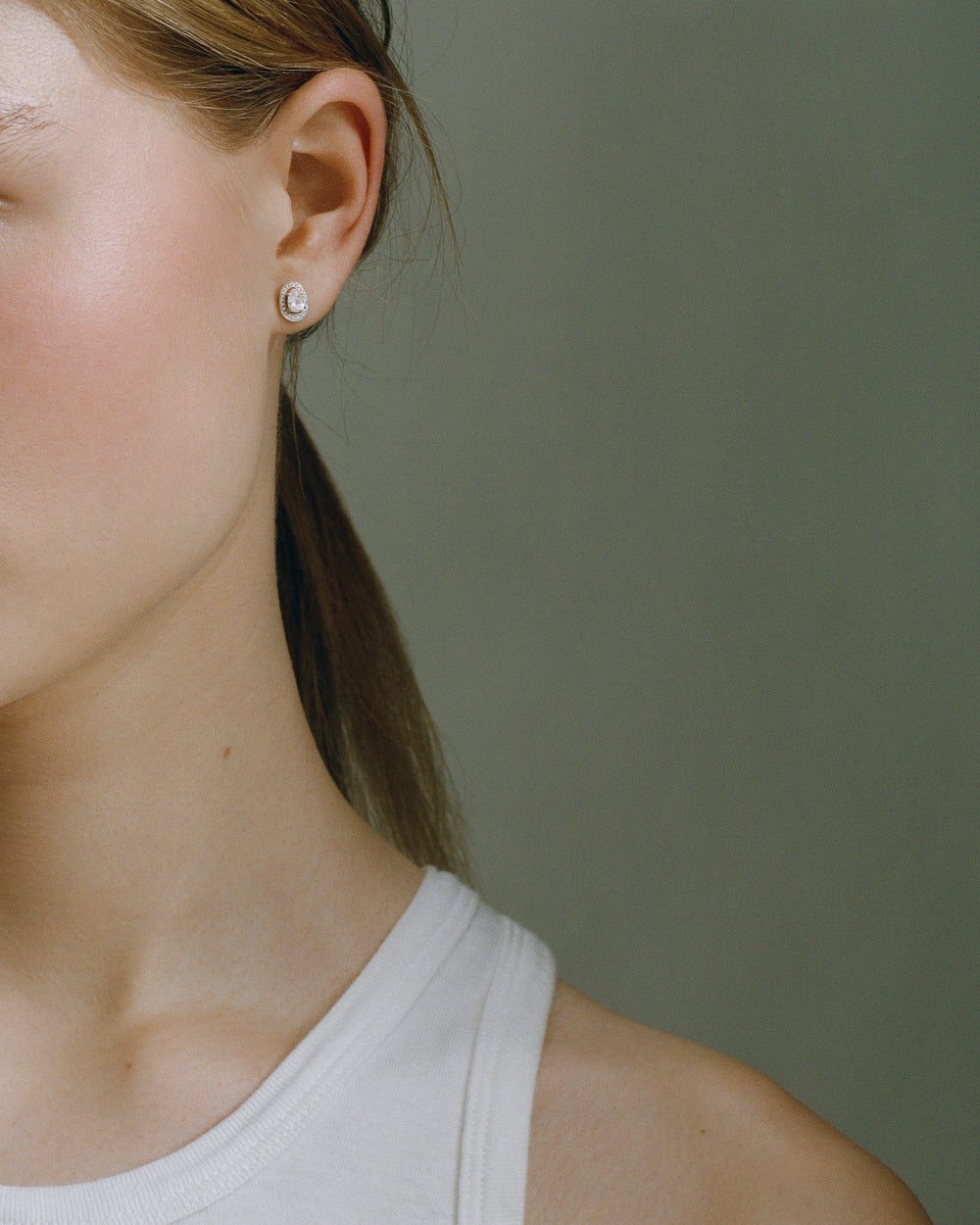 Mellerio cut
Original and patented, illustrating a virtuoso know-how, the Mellerio cut also highlights the origins and uniqueness of the family jewelry house.
The Mellerio cut is an original and patented gemstone cut, developed entirely by the Parisian jewelry house Mellerio. Illustrating a unique know-how and rare mastery, it is characterized by the arrangement of 57 facets - 24 on the crown, 33 on the pavilion - which illuminate the stone to give it incomparable brilliance and sparkle. This exceptional cut - judged excellent by gemmological laboratories which give it an exceptional grade - highlights the final silhouette of the stone: an original and evocative ovoid silhouette. The uniqueness of this shape has its roots in the foundation of the family house.
Size Guide
Print the ring finder at full scale, then place your ring on the circle that best fits the inside of the ring. If you prefer not to print, measure the internal diameter of your ring and use the chart below to determine your size.
| | | |
| --- | --- | --- |
| Diameter of Ring | Size | US size |
| 14.65mm | 46 | 3-3/4 |
| 14.97mm | 47 | 4 |
| 15.29mm | 48 | 4-1/2 |
| 15.61mm | 49 | 4-3/4 |
| 15.92mm | 50 | 5-1/4 |
| 16.24mm | 51 | 5-3/4 |
| 16.56mm | 52 | 6 |
| 16.88mm | 53 | 6-1/4 |
| 17.20mm | 54 | 6-3/4 |
| 17.52mm | 55 | 7-1/4 |
| 17.83mm | 56 | 7-1/2 |
| 18.15mm | 57 | 8 |